Great Places to Swim, Hike, Relax, Shop, Eat, Cycle, Kayak...
Gheerulla Creek is a short drive of around 8 minutes from Kenilworth Village towards Eumundi on the Eumundi-Kenilworth Road. Shortly after the rest area on the right (last toilets on this trip)… you will see a turn off on your right along Sam Kelly Road. The first part of the road is well graded and maintained, and as you approach the dense forest along Gheerulla Creek, you may want to be in a 4WD to continue. Alternatively, park your sedan here and the walk is scenic and pleasant.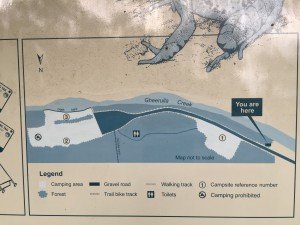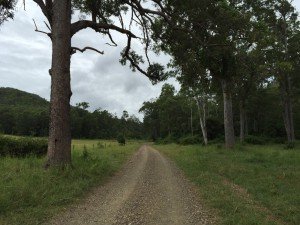 This is the beginning of a longer walk through to the Gheerulla Valley Forest and is also a popular starting point for dirt bike and mountain bike riders as well.
Gheerulla Creek is probably more suitable for paddling in the shallows or chilling your feet, in that it does not offer deep swimming water holes. It is a spectacularly scenic fast flowing creek, bumbling across round rocks and boulders and surrounded by rainforest vegetation. We like to cross the creek at the main parking area…. strolling across a large fallen tree to the other side, where you can join the established walking track that follows the path of the creek for a short of long walk as you please.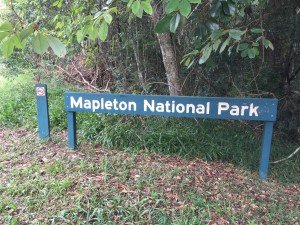 Mary River Holidays
We have 3 properties available for rent in Kenilworth, Qld.
River Oaks on the Mary
Little River Bach
Priscilla Queen of the Mary
Give Astrid a call on 0438549998 for more information.
What are you waiting for?