Great Places to Swim, Hike, Relax, Shop, Eat, Cycle, Kayak...
Pharmacy and General Practice
You need to be in town on a weekday morning to gain access to the local GP and pharmacy.
Both open from around 9 – 1.30ish.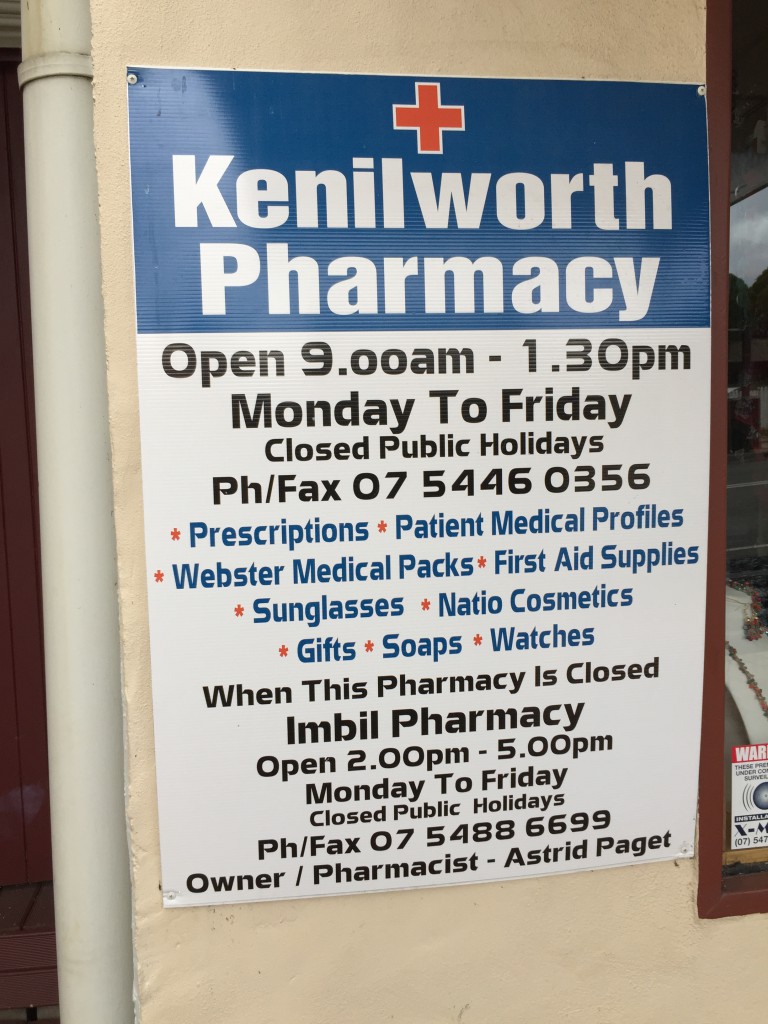 Mary River Holidays
We have 3 properties available for rent in Kenilworth, Qld.
River Oaks on the Mary
Little River Bach
Priscilla Queen of the Mary
Give Astrid a call on 0438549998 for more information.
What are you waiting for?